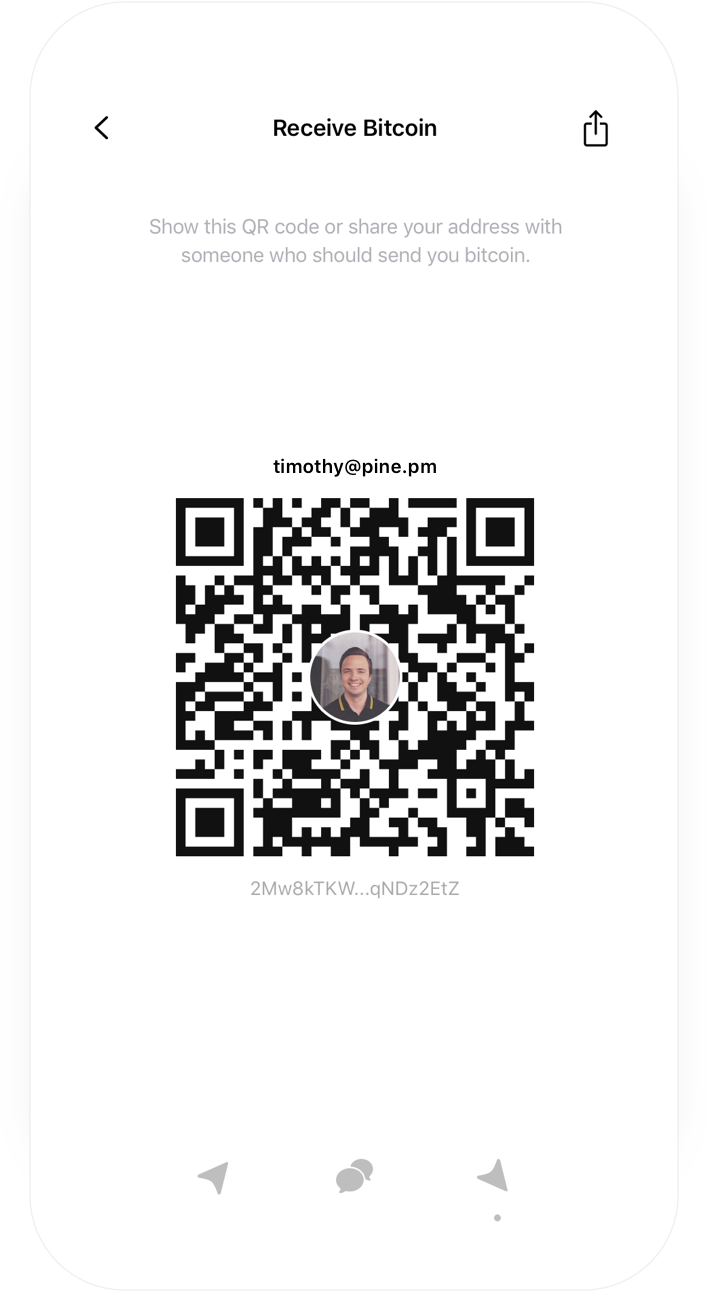 We don't collect any personal data
We do not collect any personal information that can be used to identify you unless you voluntarily provide it to us, such as using your real name as your display name.
Your bitcoins are only yours
Only you are in control of your funds – we do not have access to your private keys. This also means that we cannot restore lost funds if you would lose your phone or recovery key.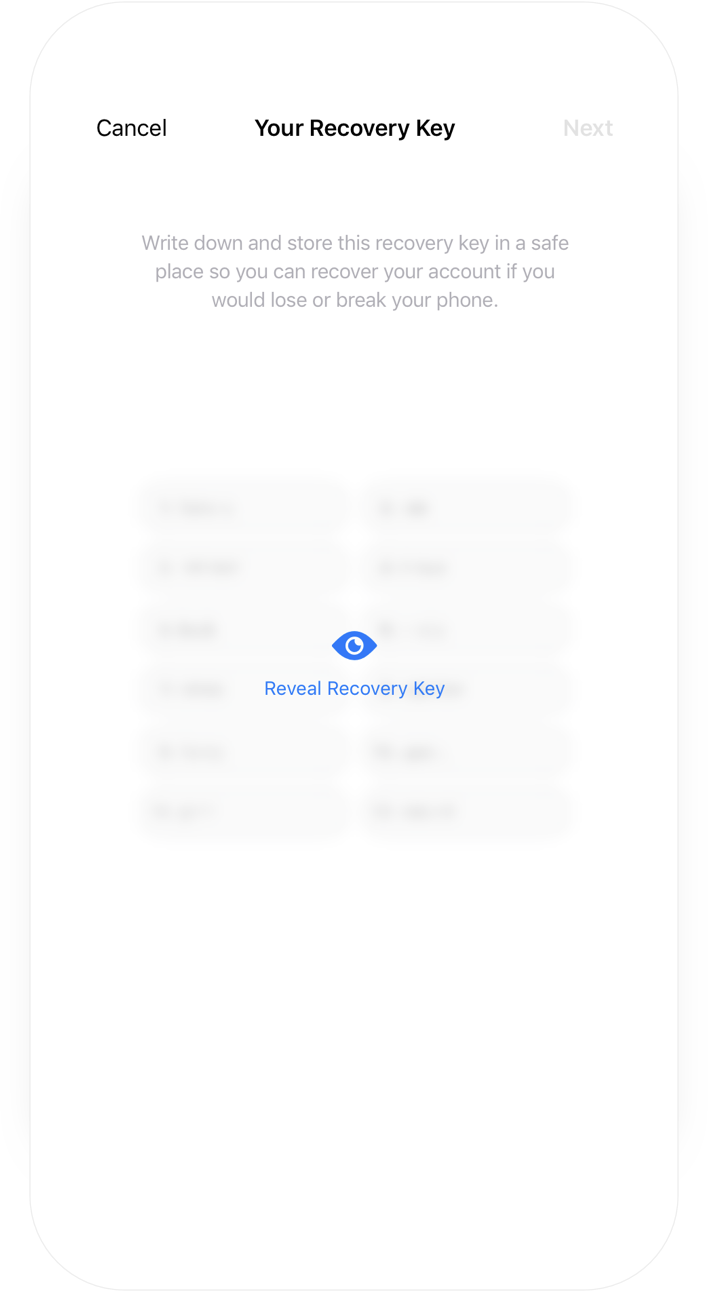 No tracking,
no analytics,
no cookies
We do not track or analyze how you are using Pine. The app doesn't send us any analytics or tracking data, nor does this website. Only you should know what you're doing with Pine.
Your transactions are only between you and your contacts
All transactions are end-to-end encrypted and can only be decrypted and broadcasted by their intended recipients.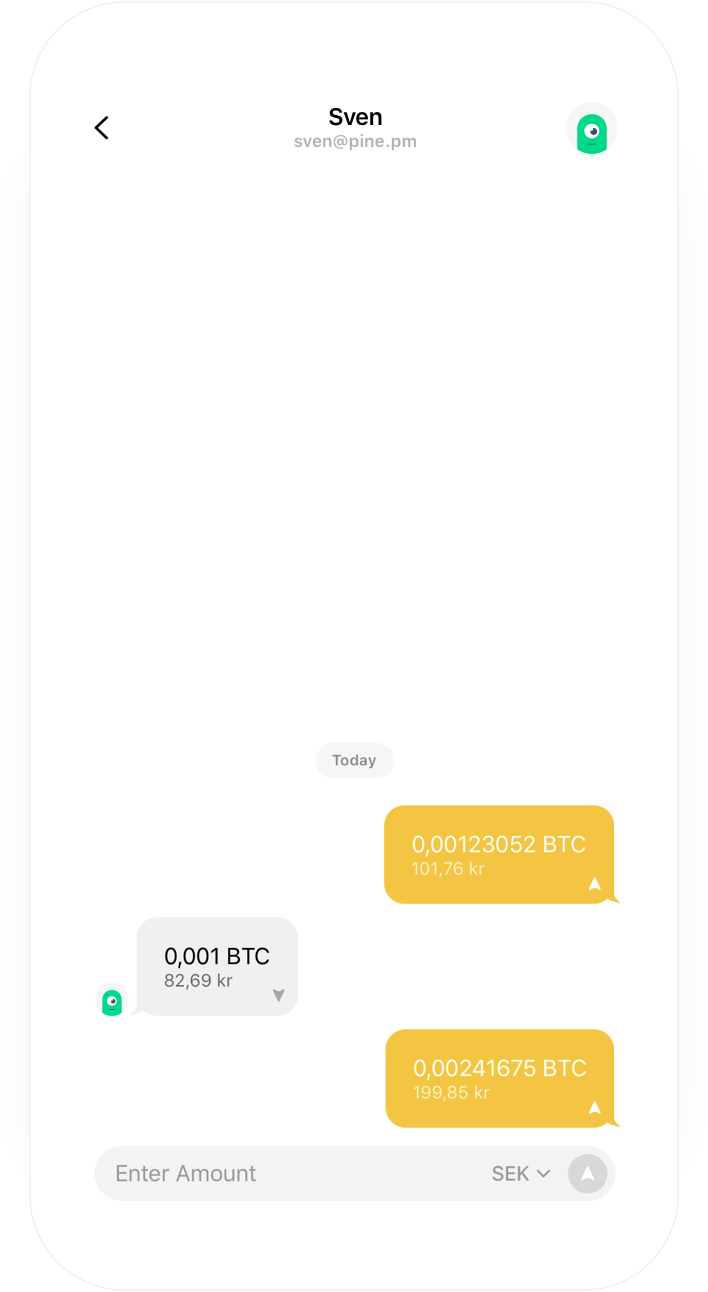 What data do we collect?
What data you share with us depends on what services you use. You are using Pine's bitcoin node and payment server by default but you can host both of these yourself.
Using Pine's Payment Server
Your extended public key – We need this to generate new bitcoin addresses on your behalf. Addresses are only shared with your approved contacts and no one else.
Your Pine contacts – We need these so we know who should be allowed to send you bitcoin. Every contact is allowed to request a new bitcoin address from you.
Your public profile – Your public Pine profile is stored on the server so other users can get your display name and profile picture.
Using Pine's Bitcoin Node
Your bitcoin addresses – We need these in order to detect incoming transactions and to update transaction statuses.
We never share your data with anyone and we do everything we can to protect it. It's encrypted in transit and when stored on our servers.